Nursery school
Hours:
Monday, Tuesday, Thursday and Friday: 8.20am till 11.30am and 1pm till 4pm

School lunch:
11.30am till 12.10 noon
After school Club:
4pm till 7pm (also possible to drop your child in the morning from 7.30am)
Activities in Nursery school
Flower planting:
let's plant some lovely flowers in order to celebrate spring time, without forgetting to wash our hands afterwards...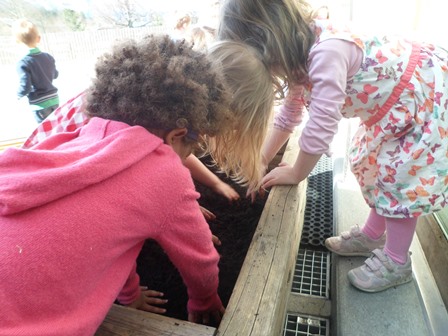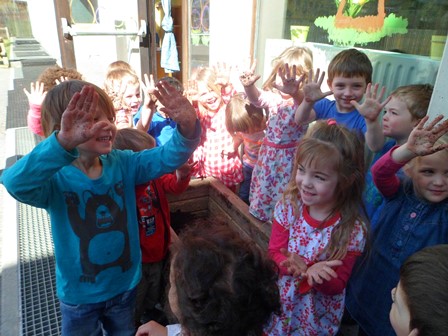 Snowman making
Helped by the older children from Primary school, the nursery school kids have enjoyed making the snowman in the snowy playground.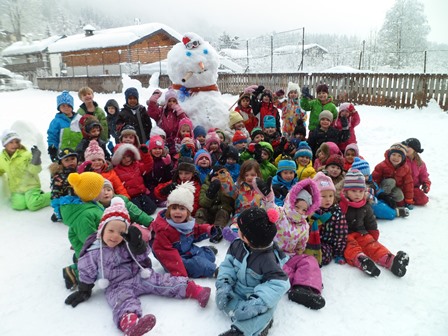 Epiphany
We made crowns prior to sharing the Epiphany cake.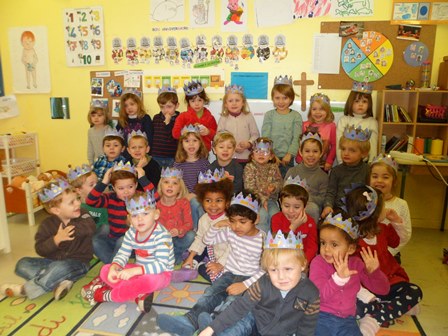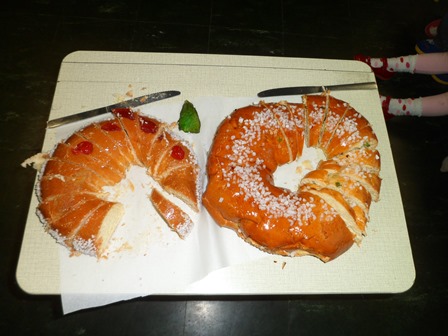 The Taste Discovery Workshop
We welcomed a professional chef who helped us to prepare a starter full of flavours and colours for our school lunch!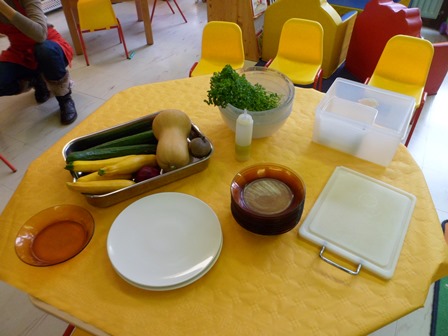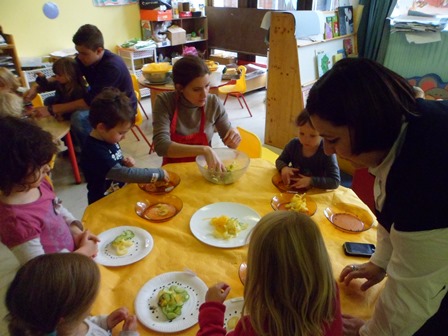 End of year School Fête
We made large dominos for the school party which offered a celebration of games
Swimming:
After 10 sessions of swimming, everybody has much improved.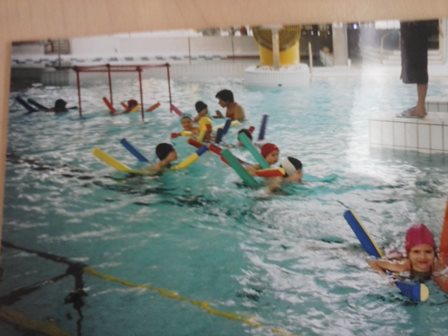 Science and Technology Week
At the end of the second term, we had a week of science workshops: we realised simple tests and observations.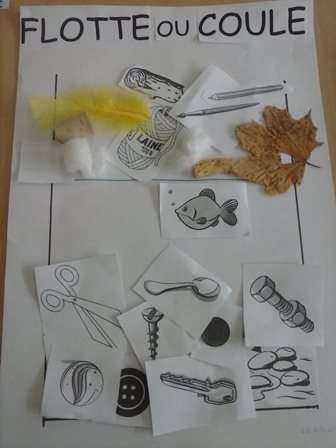 End of year school outing on the theme of knights and medieval castles in June
In the top year of nursery school, we have a pet rabbit in our classroom. Its name is Patapouf and he loves being pated.